"The revolutionary road to racial justice happens face-to-face when we dare to ask the hard questions, listen, and then ask them again." – The Next Question
As Black women, we realize that we will generally have to fight much harder to get where we want to be. The desire to transform various worldviews is led by a female voice that stands out amongst the chaos, confusion, and she refuses to hold back.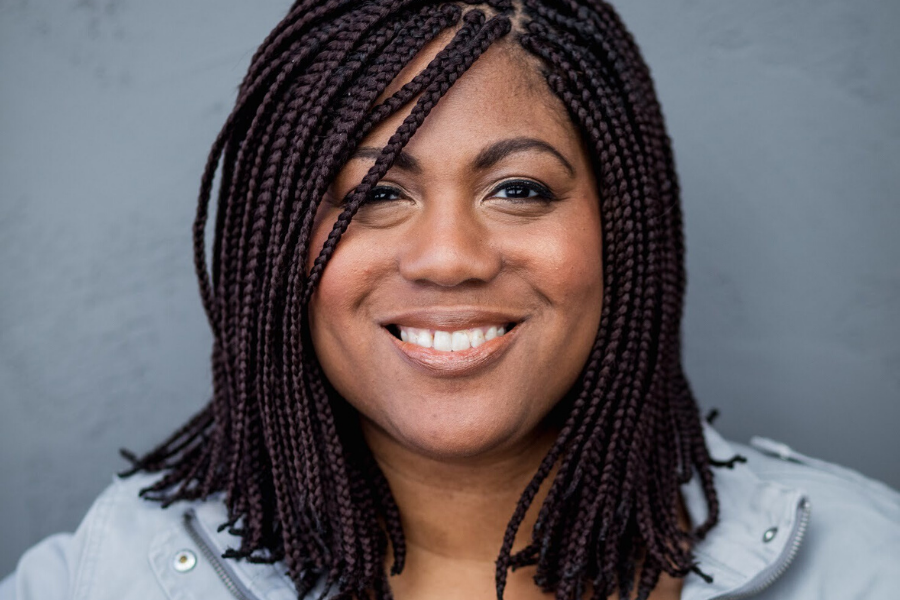 Austin Channing Brown is the New York Times and USA Today Bestselling author of I'm Still Here: Black Dignity in a World Made for Whiteness and the Executive Producer of The Next Question: A Web Series Imagining How Expansive Racial Justice Can Be. Her professional career began in the non-profit sector, including homelessness/housing, youth engagement, fund development, and church operations. Her first book penned in 2018, I'm Still Here: Black Dignity in a World Made for Whiteness, shot to the top 20 of Amazon's bestsellers list, leading in its category for months.
A glance at her Twitter page indicates her books are shaking readers to their core.
One reader states, "I measure the impact a book has by how often I throw it across the room. [Austin's book] has serious wings." Her discussions and talks on racial justice in America can be felt through a mixed-use of engaging storytelling, humor, and pop-culture references.
On her popular web series, alongside co-creators Jenny Booth Potter and Chi Chi Okwu, Austin examines complex topics affecting social justice while simultaneously celebrating the stories, personalities, and humanity of their guests. It takes a special kind of person to be able to captivate and grab the attention of an audience who cannot fathom what it is like to be a Black person in today's society.
She has built a platform that goes above and beyond without taking away from the genuineness of the conversations necessary to understand our struggles and help us push for change.
You can keep up with Austin by subscribing to her newsletter Roll Call on her website http://austinchanning.com and on her video web series, The Next Question www.tnqshow.com